Our midwives are ready to serve
you at the birth center or in your home!
You may choose to give birth in either the Tranquility Suite with it's soulful blue color scheme and beautiful hydrangeas symbolizing abundance or TheSerenity Suitedecorated in a shabby chic decor reflecting comfort and simplicity while conveying quality
If you're curious about what it's really like to have a baby at the Birth Center
call us to schedule an appointment 864-285-0574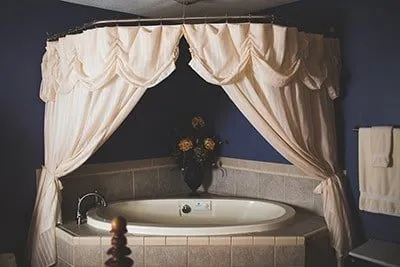 Warmth, comfort and support during your birthing time
May provide more effective birthing
Increased relaxation
Supports tissues of the perineum
Provides some comfort as you prepare to welcome your baby
Reduces sensory stimulation
Less traumatic birthing
The deep Sanajet tubs used are often called the midwife's epidural.
call us to schedule an appointment 864-285-0574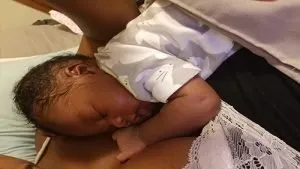 Giving birth at home is rapidly becoming a more popular birthing option for families in the United States. Women are choosing to birth at home for many different reasons, including lower rates of intervention and more personalized, holistic care.
Our midwives, knowledge, experience and skill enhance your ability to have a safe home birth.
If you're curious about what it's really like to have a baby in your home call us to schedule an appointment 864-285-0574
Midwives are Experts in Normal Birth
Our midwives had delivered babies in homes for over 11 years, but were getting calls from women who did not want to give birth in the hospital, but were not desirous of home births. These were young educated women who often contacted us after they had done hours of research on their own and had finally found what they were looking for; someone who would respect their opinions, provide them with resource and then give them options on where and how to welcome their babies. Research was done, a plan was launched, permits were acquired, a building was secured and renovations began. We were able to now have the best of both worlds, a home-like environment and easy access to medical facilities should they become necessary.
EXPERIENCED Midwives
We have caught over 2000 babies in the last 22 years. Our stats are excellent. We continue to learn even as we teach others.
EXCELLENT Birth Center
We are licensed by DHEC, in South Carolina. Our inspections are always stellar.
Outstanding service
Our clients give us excellent reviews as we strive to provide superior service. You will have access to a midwife 24/7. You will be educated so you can participate in share decision making.?
Adam Cowan

My wife gave birth to both of our boys at Labors of Love in Spartanburg. Both experiences from start to finish were phenomenal! Linda, Amy, and Jennifer took amazing care of my wife and went above and beyond to make sure that we were informed, comfortable, and ready. In addition, the facility is clean, quiet, and comfortable. I highly recommend Labors of Love!
Elizabeth Dibagno

My husband and I loved this birth center! We had our first child here. During our initial interview, Amy patiently spent over an hour with us, answering all of our questions and calming my husband's anxieties about the birth center model. Every regular check-up lasted an hour, and was just what we needed as first time parents. We were so pleased with our experience that we used midwives and a birthing center for our other children's births as well.
Request a Free Consultation
Please call to schedule a telephone consultation, or in person meeting.
The midwife will be ready to answer your questions concerning your pregnancy?
Call us to let us to get started. 864-285-0574